CONTOUR CUT, ROUTER, DIECUT

FOR POS DISPLAYS, SIGNAGE OR PACKAGINg
With our flatbed cutter, we can custom cut your materials to any shape and size.
SIGNAGE PRODUCTION

Our Colex Sharpcut flatbed cutter for signage has multiple tool heads. A wide range of printed materials can be cut, routed and creased simultaneously with perfect results. 
POP DISPLAY AND SHORT RUN CORRUGATED
The Colex Sharpcut flatbed cutting table for POP and corrugated production has the power it takes to finish POP displays and corrugated items quickly and accurately. 
COMP & SAMPLE MAKING
Flatbed Cutting is ideal for packaging sample making: quick and accurate mock ups speed up your design and approval processes. Perfect for pharmaceutical comps / short runs. POS displays, signage, or packaging.
Our Vutek flatbed production printer is designed to maximize image quality when printing direct to rigid substrates such as foam board, gator board, sintra, coroplast, corrugated, metal,acrylic and more with four color plus white ink print capability.
- Prints four color plus white on an extended range of flexible and rigid substrates
- Produces near photographic image quality, saturated colors and smooth color gradations
- Prints on vitually any substrate
- Lower cost of production - eliminate the need for mounting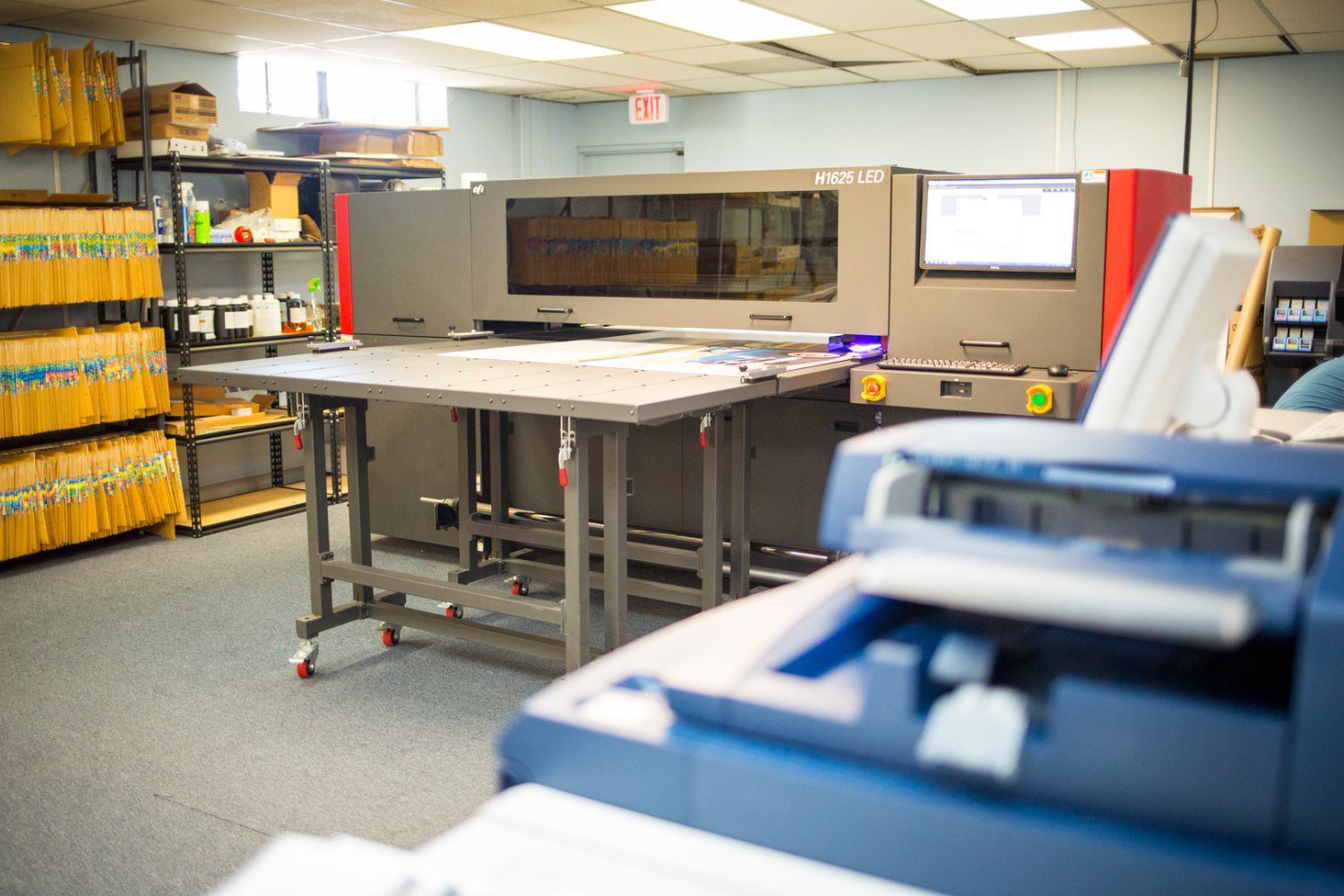 The HP Latex 360 Printer produces indoor and outdoor prints on a variety of traditional signage substrates—even textiles. And high-quality, durable prints provide scratch resistance comparable to hard-solvent inks. The HP Latex printer gives superb quality along with outdoor durability and versatility across all common media types used in sign and display applications. Print on a wide range of materials including Vinyl, Backlit, Adhesive, Static Cling, PVC, Paper and more.